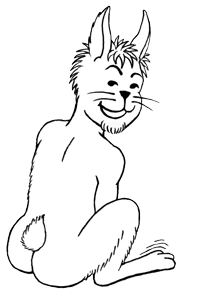 Jason A. Quest
JAQ of All Trades, Master of Nuns!
CAUTION: Works may be for mature adults only. By clicking, you confirm that you are at least 18 years of age.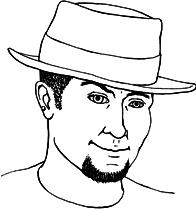 JAQ (Jason Answers Questions)
Q: How do I contact you?
JAQ: (my first name and last initial) at JAQRABBIT dot com
Q: Didn't I go to school with you at [insert Grand Rapids institution here]?
JAQ: Probably. I've gotten around. I've been to a local high school, community college, art school, private religious college, and even spent a little time at trade school.
Q: Didn't I see you at...?
JAQ: No comment.
Q: Are you associated with JackRabbit Stewdios?
JAQ: Not in any way. Different spelling, they're a "stewdio", different logo, etc. They make nifty comics for young teens, I make stuff for grown-ups. Pretty easy to tell us apart, really.
Q: Any relation to JasonQuest.com?
JAQ: Poor sap. No. He really should have used his middle initial. Of course then I would have registered the domain. And he registered it fair and square, so I won't sue him for the trademark rights or anything. Even easier to tell us apart.