In addition to my major projects, there are a bunch of comix I've done for anthologies or as stand-alone one-shots.
---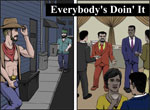 Everybody's Doin' It is a story I illustrated, in collaboration with writer Dale Lazarov. It's a 13-page wordless piece following four diverse male couples – from spouses to strangers – enjoying hot, safe, life-affirming sex with each other. It is available as a digital download, and is also included in Best Gay Erotica 2014, published by Cleis Press.
---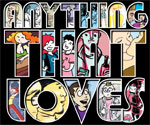 Anything That Loves is a print anthology of comix exploring the territory between "straight" and "gay", published by Northwest Press, and featuring work by Leanne Franson, Roberta Gregory, Maurice Vellekoop, and a host of other talents. The Advocate named it one of the five best LGBT GNs of 2013, and the American Library Association listed it as one of their 10 favorite LGBT books for adults in 2014. I contributed "Scout", a 7-page story (a JAQrabbit Tale) about meeting my second girlfriend.
---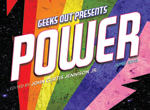 "For Those About to Rock" is a story I did for Power, an anthology produced by the LGBT comics organization Geeks Out. Taking the theme far too literally on too many levels, I did a story about a bisexual teenager who empowers himself by stepping in – as the electrically-powered superhero AC/DC – to save the dance when the power goes out.
---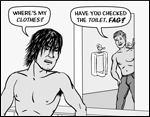 I've contributed twice to You Are Not Alone, books for younger readers featuring stories about bullying and other abuse. The stories I did were "Lonely Lunch", written by Marc Lombardi (the book's editor, who needed someone to get it drawn to meet a short deadline), and "Locker Mocker", written and illustrated by me (an all-ages adaptation of "Bully" from JAQrabbit Tales).
---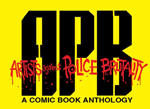 "Code 288″ is a story I contributed to Artists against Police Brutality, an anthology spotlighting the issue of police officers rejecting their duty to serve and protect. Although most media attention has focused on race alone as a factor, this story – named after the police code for "public indecency" – shows how police can treat citizens differently based on their sexual orientation too.
---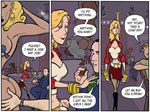 The Tramp is a story I wrote, illustrated by Bevis Musson, based on an old anthem written by labor activist Joe Hill. Originally intended for an anthology of comix based on songs about labor and working people, I reinterpreted it with a more modern meaning of "tramp".
---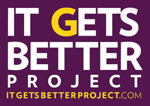 "It Gets Better" is a message of hope for LGBTQ youth, in which people who've survived the purgatory of queer adolescence tell their stories on video. I'm lousy on camera, so I told mine in a 3-page comic.
---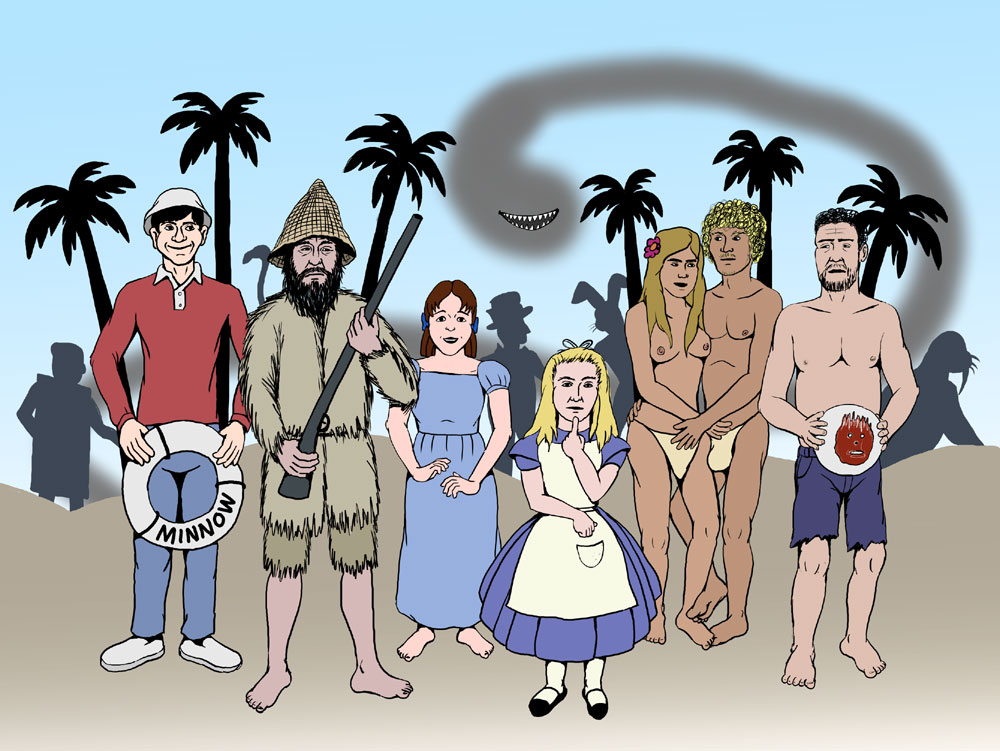 Playtime is a collection of one-off bits done just for fun, usually creative challenges and such. The "remake/remodel" challenges begun by Warren Ellis feature pretty heavily here.
---