Back in 2011, there were rumors that DC Comics was going to reboot its superhero universe. Again. So I thought it would be fun to get the jump on them and do a couple myself.
Here's the new Supergirl. My concept was a simple one: that Supergirl would be a superhero for girls. So cut out the lapdancer costume approach, and skip over the schoolgirl fanservice style too. Just a girl. Who's really strong, and can fly, and do other fun stuff.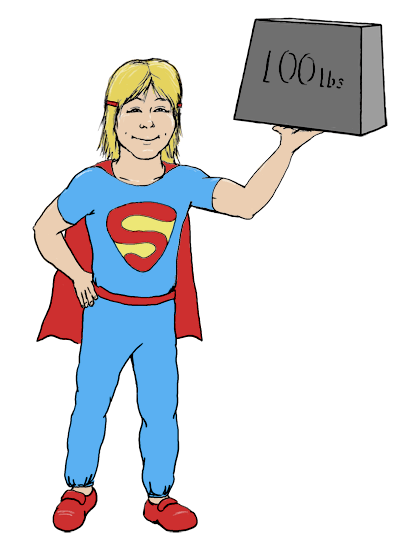 The other one I never finished. It was kinda fannish what-if-ness.
In the overhauled Justice League drawing that DC released, Batman looks older than Superman, implying *he* was the DCU's first superhero instead of Supes. Which means (among other things) that he'd no longer be the logical inspiration for the Legion of Super-Heroes. So I'd revamp that series as Batboy and the Legion of Super-Heroes, an elite corps of teens drawn from the member worlds of the 31st century's United Planets. Founded by Knightlightning Lad (with dark electrical powers), Shuriken Girl (who mentally controls throwing-stars), and Dark Matter Boy (named after the 21st century's latest cool sci-fi concept), they go back in time to recruit young Bruce Wayne to spend time with them in the future, where they patrol the dark passages between the stars.

Young Batboy didn't have Superman's costume to emulate, so he doesn't wear a cape, instead going with a more batlike design. Likewise, the Legion follow his lead, so instead of brightly-colored leotards like Superboy's, they generally wear darker colors, head-covering masks, and of course scallops on the arms are the standard hero fashion.