I just got my comp copies of Best Gay Erotica 2014!  Right there, starting on page 174 (which is inexplicably missing its page number), sandwiched by Dan Cavanaugh's "Coach's Pussy" and Max Vos' "A Walk in the Park", is all 13 pages of my and Dale Lazarov's "Everybody's Doin' It"!
To be honest, it's not the best possible presentation of the art.  The book is smaller than a standard comic, with margins of the size commonly found in prose books, and recoloring the line art for gray-scale (instead of color) left it looking a bit muddy.  But this is a prose book, after all, printed on a press designed for type, and Cleis Press reproduced the comic about as well as one could hope for, given the format.  And most importantly, editor Larry Duplechan spelled my name and my web address correctly in my "about the authors" blurb.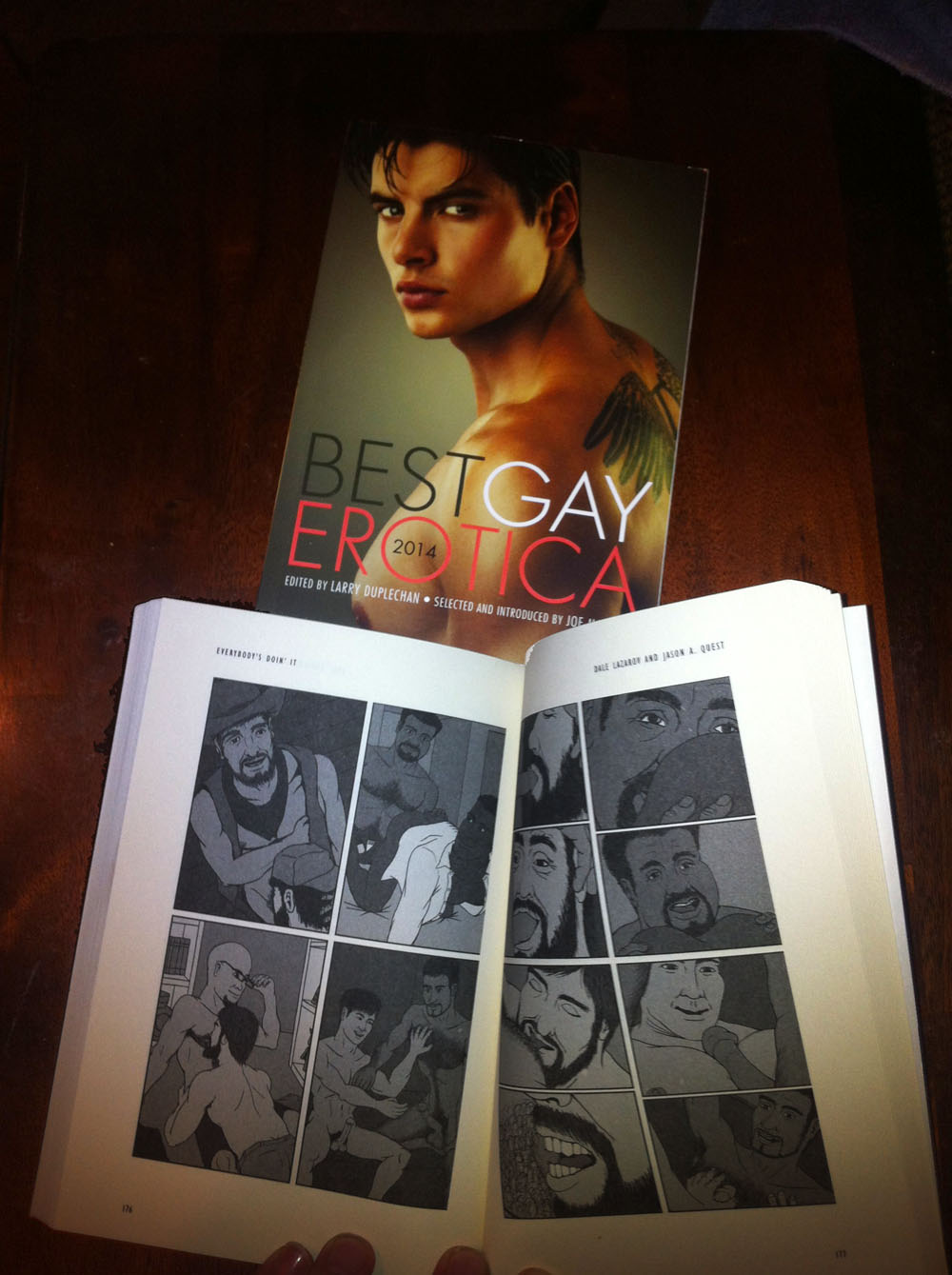 And since I already know that Larry has excellent taste in queer porn … I got me some reading to do!