I'm going to enter some of my art into the 2022 Emerging Artists Competition put on by the Tom of Finland Foundation. This is something they do irregularly: the last two were in 2020 and 2014. There are some token prizes given, but the main thing they promise for the winners is exposure. Yeah. I know. But frankly, I feel like I could use some of that.
The criteria is basically "anything goes (except bestiality and kiddie porn)". Oh, and it has to be erotica. More info here. There are several pages I've done for JAQrabbit Tales that I figure they might go for. They're all a little fetishy, in part because… Tom of Finland, and in part because I think that inspires some of my sexiest work.
The catch is that I can't submit more than two. So I'm looking for feedback. So… which one or two of the following do you think I should enter?
1: Come Together

2: Cufflinks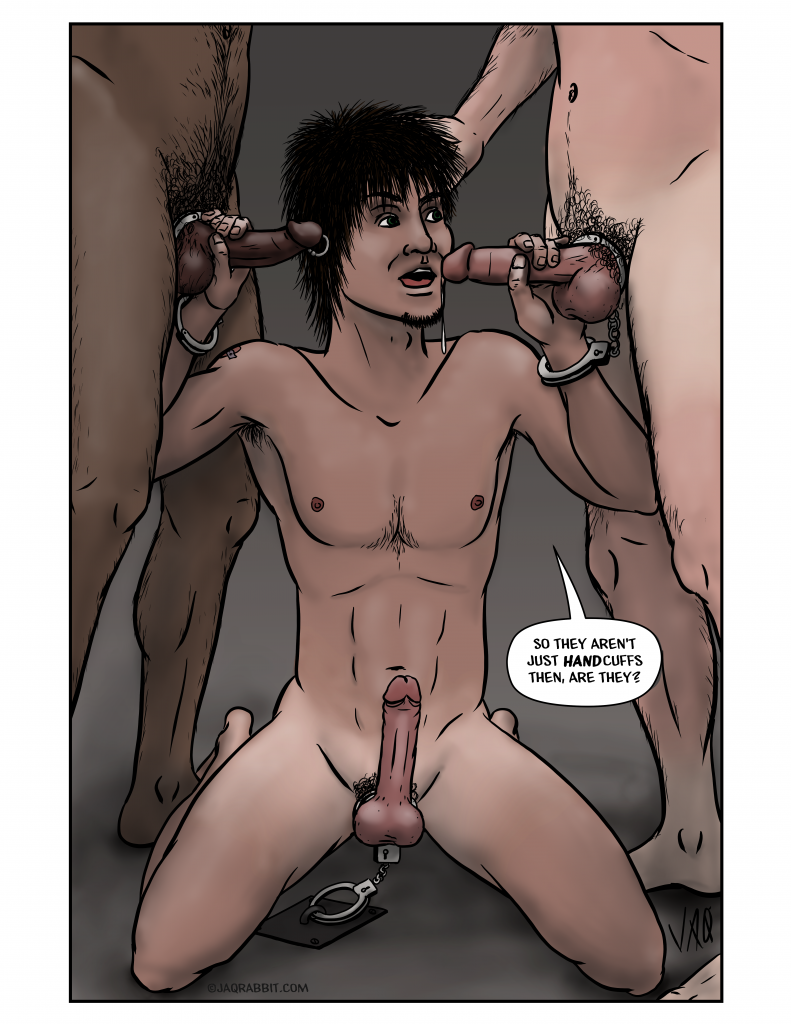 3: A Little Horse, page 8

4. Obey

5. Power Play