After what seems like years (because it has been) of quietly working on JAQrabbit Tales, my bio/porno/graphic novel, I've set a date to start publishing! The first story will go on-line on Monday September 1, with a new page coming out every week!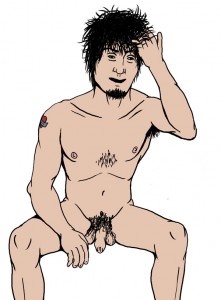 The Tales are a series of short comix stories about a character named Jason who looks suspiciously like me, and whose life story bears a vague resemblance to my own. Most of the Tales involve sex.

I began by illustrating them all myself, but took on my buddy Zlatan Marić as a partner, and I've enlisted the help of a few other talented artists to add to the fun. The series is far, far from "in the can" – I've got enough story material to fill volumes – but we're far enough to start publishing. It'll be a page per week, which means that some stories will take a week to finish, and most will take … longer. Mostly no more than a month.