In response to yet another cheesecakey fuck-me representation of Wonder Woman, and in the spirit of the parodies that followed, Bleeding Cool ran a challenge for visitors to cosplay in the same pose. I don't post photos of myself online (so my self-portraits are the closest people can get to identifying me in public), but I wanted to play along.
So I did a drawing of Captain Miracle in the same pose …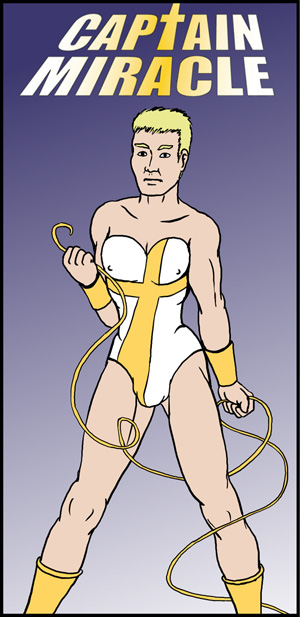 … and asked my partner Zlatan to draw me in that pose.